About our company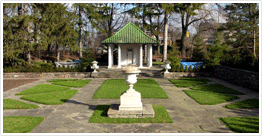 Our family-owned business is providing Lawn and Tree services to thousands of customers in Central Ohio for over 20 years.
During all these years our main goal stays the same - provide personal service to each of our customers.
What we do
We provide Lawn and Tree services for customers in Central Ohio.

Our regular Lawn care program features:
Balanced fertilizer in each application
Broadleaf weed control when weather permits
Pre-emergent herbicide to control crabgrass and foxtail

Our Tree services include:
Pruning
Fertilization
Root management
Tree and Stump removal
Plant Health care
Contact us
Why not put all of our know-how and experience to work for you and your lawn or trees?
After all, you have plenty to do for your landscape as it is – including taking the time to enjoy it!