Our Services
Our regular yearly Lawn care program features:
Balanced fertilizer in each application
Broadleaf weed control when weather permits
Pre-emergent herbicide to control crabgrass and foxtail
For best results, we recommend
Six Applications (Rounds):
Round 1 (Early Spring)
Fertilizer at this time is crucial for an early spring green-up.
Round 2 (Spring)
Fertilization along with broadleaf weed control will be applied at this time. This is a critical time for prevent insect activity.
Round 3 (Early Summer)
Heavier strength weed treatment will be applied for broadleaf weed control.
Round 4 (Summer)
Fertilizers are applied to prepare your lawn for early fall.
Round 5 (Fall)
Fertilizers are applied to enhance proper root development and to promote thickening of your lawn.
Round 6 (Late Fall)
Fertilizers will be used to help prevent winter stress and promote healthy root development.
And when needed, turf insecticides to control chinch bugs, sod webworms, and armyworms. Applications for services and / or the control of grass weeds, billbugs, and grubworms are not part of the regular program.
Service list
Lawn services
Application Round 1 + Preemergent
Early Spring
Application Round 2
Spring
Application Round 3
Early Summer
Application Round 4
Summer
Application Round 5
Fall
Application Round 6
Late Fall
Dormant Oil
Spring
Dormant Oil
Fall
Deep Fertilization
Spring
Deep Fertilization
Fall
Insect & Disease control #1
Spring
Insect & Disease control #2
Late Spring
Insect & Disease #3
Summer
Insect & Disease #4
Late Summer
Flea & Tick
Fungicide
White Grub Control
Lawn rolling
Seeding Lawn
Slit Seeding
Aeration
Spring
Aeration
Fall
Tree services
Small Tree Pruning
Small Tree / Stump removal
Bed Weed Control
Other services
Mulching and Edging
Perimeter Pest control
Snow removal
Did you know?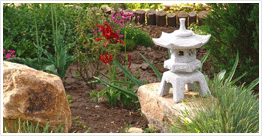 Trained Service Representatives are careful to avoid close contact of our products around decorative shrubs and ornamentals. Each of our service representatives are capable to apply and are fully covered by our Occupational Liability Insurance.
Fertilization supplements the nutrients your soil produces. It helps make your lawn healthier, greener and more capable of withstanding adverse conditions. We apply balanced fertilizers, phosphorus, and potash and formulated for the soil conditions in your area.
Effective broadleaf weed control depends on several factors: temperature, humidity, and stage of growth. Many broadleaf weeds are difficult to control and require several treatments. This is why we include weed control. New weeds that sprout after an applications will be controlled on your next treatment. The most effective weed control eliminates the plant slowly in approximately two weeks.